Resume Examples
Our resume writing partners have contributed hundreds of professional resume examples that can be used to help you create your own resume.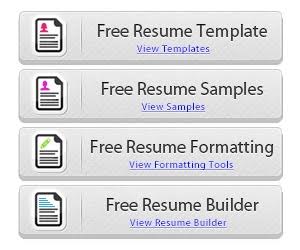 Each sample is written in a unique style and format that is explained on each page. Bullet points below the document include key statements that can help you prepare sentences.
The documents will help you understand how to develop a summary, create targeted statements of experience and prepare additional sections such as computer skills, training, education and affiliations.
Resumes by Category
Office and Administrative Resume Examples
Financial, Accounting, Banking and Finance Resume Examples
Industrial Resume Examples
Legal & Attorney Resume Examples
Health care and Medical Resume Examples
Professional Resume Examples
Sales Marketing Resume Examples
Teaching, Education, Teacher Resume Examples
Technology IT Resume Examples
Usage Guide and Writing Tips
The resume examples on this site will contain at least 3 basic sections: The introduction or summary; the body content or experience; and the supporting content such as education or affiliations. Most are written in reverse chronological order, but a few are written in a functional or hybrid format.
You may notice that the summary statement will be written differently than those in the experience section. The summary should be brief and is used to explain your overall career experience and tells the reader why you are qualified for the job position. Some samples use objectives, but a well-written summary can often generate a job interview and is helpful when hiring managers only glance at a resume.
The experience section is a description of specific duties and responsibilities you had at each job. These statements are more detailed and help support the content in the summary or objective.
Additionally, the experience content should highlight accomplishments written as action then result. Accomplishments demonstrate how you had a positive impact with your previous employers. It is ideal if you can quantify results (increase sales by $1 million or improved productivity by 50%). Below you will find a resume example using a standard professional layout.
Our Contributors