Resume Examples by Professional Writers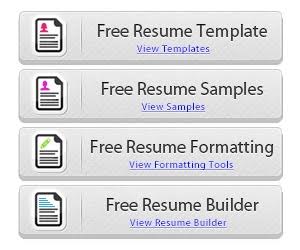 Our resume writing partners have contributed
hundreds of professional resume examples
that can be used to help you create your own resume.
Each sample is written in a unique style and format that is explained on each page. Bullet points below the document include key statements that can help you prepare sentences.
The documents will help you understand how to develop a summary, create targeted statements of experience and prepare additional sections such as computer skills, training, education and affiliations.
Menu Categories – Industry, Career Level and Format
---
Most Popular Examples
Recently Added Resumes
Usage Guide and Writing Tips
The resumes on this site will contain at least 3 basic sections: The introduction or summary; the body content or experience; and the supporting content such as education or affiliations. Most are written in reverse chronological order, but a few are written in a functional or hybrid format.
You may notice that the summary statement will be written differently than those in the experience section. The summary should be brief and is used to explain your overall career experience and tells the reader why you are qualified for the job position. Some samples use objectives, but a well-written summary can often generate a job interview and is helpful when hiring managers only glance at a resume.
The experience section is a description of specific duties and responsibilities you had at each job. These statements are more detailed and help support the content in the summary or objective.
Additionally, the experience content should highlight accomplishments written as action then result. Accomplishments demonstrate how you had a positive impact with your previous employers. It is ideal if you can quantify results (increase sales by $1 million or improved productivity by 50%). Below you will find a resume example using a standard professional layout.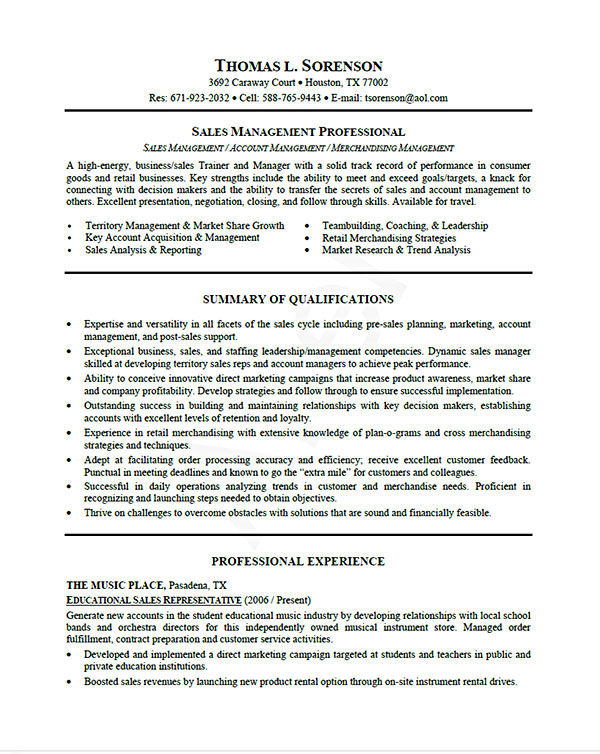 When viewing individual examples, pay attention to the format of the document, which will provide ideas for the layout and content in various sections where you can:
list your education, college, honors, GPA, certifications
display your core competencies
emphasize affiliations, community work, volunteering
format a functional or hybrid functional resume
structure publications or speaking engagements
generate ideas for including related experiences
create achievements with quantified results
Bonus Tips
Quantify – Use specific numbers, statistics, and details as often as possible. Using vague references to describe a quantifiable event or statistic is boring and a waste. Actual numbers carry profoundly more validity than an open claim. "Increased profits" stinks. "Created 22% increase in profit" carries weight. If your numbers were not so impressive (especially if you're going from a smaller company to a big one, usually the percentage difference tells the story in more of an accurate context, and sounds better.
Scanning – Don't send your well-designed and dressed up resume into the automated filtering machine. When pasting a copy of your resume into a form online, save your document as plain-text (.txt), remove the odd symbols and set line breaks where they need to be. Then, copy/paste that version. Software that reads the information will be confused about a table, a text box, special characters, bullet marks and fancy layouts.
Proofreading – Use a friend or family member or a peer (or all of the above) to review your materials before sending them out. In a vast majority of cases you'll receive feedback, find mistakes or other things that will be helpful. It can be a life saver.
Deliverability & Accessibility – Keep a PDF format, Word format, Text format and an online version or downloadable version. Be able to deliver a copy at a moment's notice and/or send someone to a web address where they can get it fast.
Interactive – Whether in your resume or cover letter (wherever it is more appropriate), include interactive features such as a Linkedin profile link, a link to a downloadable resume or an article you've written or evidence of something you did (news story, annual report that your effort created a positive benefit, or something else that you did that can be verified online). Any and all third-party reflections upon you reinforce your validity.
About Our Contributing Professional Writers
The Professional Resume Examples published on Resume-Resource.com were written by professional and certified resume writers from the NRWA and PARW.
They were written for actual job seekers in multiple industries, formats and career levels.   We have also included pages for government and military jobs seekers in academic curriculum vitae (CV) format.
Many of our resumes are available for download in Adobe Acrobat PDF to provide a clean readable format.
The image thumbnails are meant to provide a quick visual view of each document to understand how the resume was formatted.  Each example includes an explanation of the strategy used by the writer. Text version of sample statements can be found below the images.    Each page has a link to the source contributor's website. We encourage you to visit these sites to learn more about the writers and career services they provide.
(updated 06-10-2018)